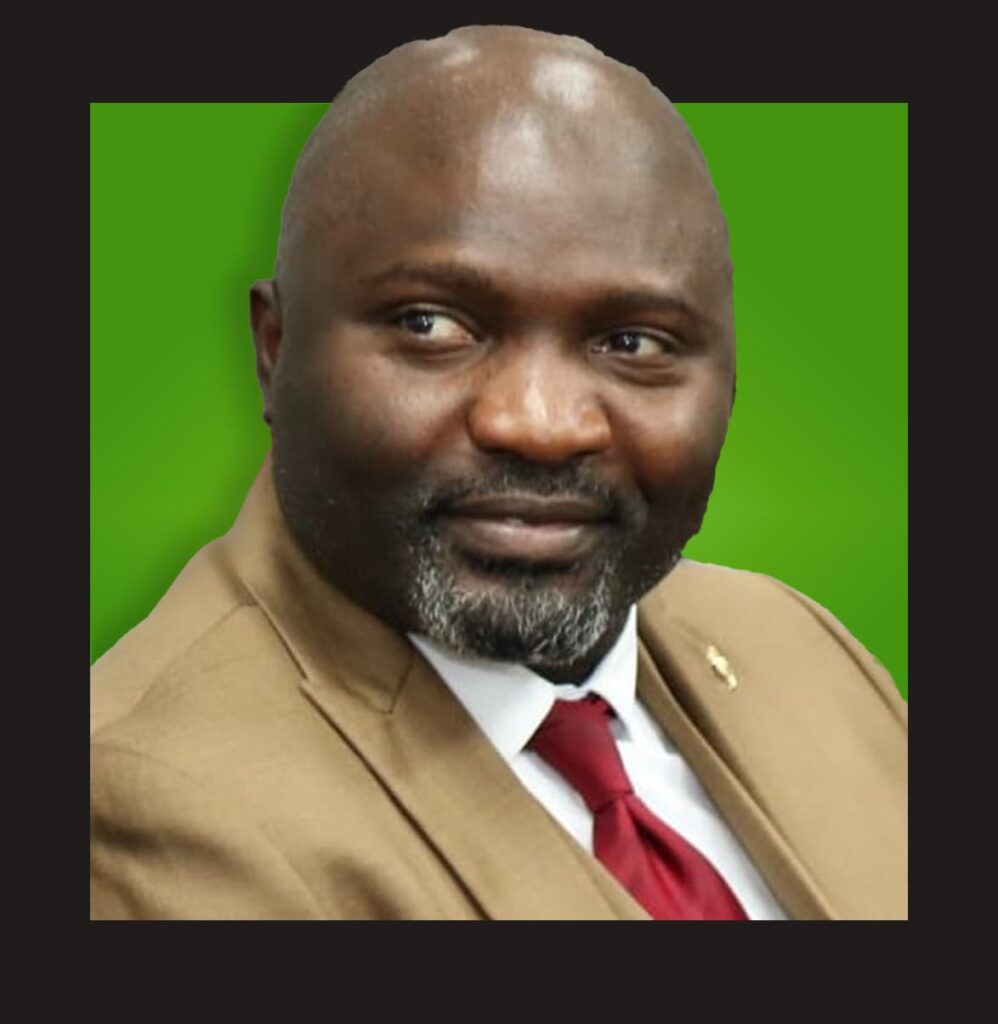 Motunrayo Oladeinde has always been passionate about financial services and helping others. In 2018, he moved from Nigeria to Philadelphia to advance his career in the financial services industry. He discovered BankWork$ at Philadelphia OIC, and quickly applied for the program, impressing his instructor, Shantelle Faison, with his dedication and hard work. After graduating in 2018, Motunrayo started with Santander Bank as a Teller and eventually worked his way up to Branch Operation Manager. 
"Shantelle was a great help in making me feel confident about the program. I had no idea that she would become my instructor!" Motunrayo said. "During class, she was always willing to go the extra mile to ensure that I understood the material and could succeed. She was more than an instructor; she was a mentor. She's someone people like me need."
Shantelle was impressed by Motunrayo's dedication and hard work throughout the program. She noted his strong work ethic and eagerness to learn. "Motunrayo is very passionate about his financial career," said Shantelle. "He is a very humble and grateful-spirited person, and it was an honor to have him in the program."
After graduating from BankWork$, Motunrayo was contacted by a recruiter from Santander Bank for an interview. He was impressed by the bank's commitment to providing excellent customer service and its focus on helping the community. A week after his interview, he received the good news that he was hired.
"My wife and children are still in Nigeria, and I desperately needed a job to take care of my family, so I couldn't sleep that night when they said congratulations. My heart was filled with so much joy," said Motunrayo. "At the end of BankWork$, I knew that something good was on the horizon, and Santander Bank hired me soon after graduation. I've been with them ever since."
In 2019, he started as a Teller at Santander Bank, helping with deposits and cash withdrawals. He eventually moved on to work as an ATM Custodian, and in 2020 he was promoted to Branch Operation Manager.
Motunrayo believes that BankWork$ is an excellent opportunity for anyone looking to start a career in the financial services industry. He encourages others to take advantage of the program and says, "BankWork$ gave me the knowledge and skills needed to succeed in this industry. It also gave me the confidence to pursue my dreams. It's a great investment in yourself. I can't thank Shantelle enough for what she's done for me."
"It's been a great joy for me that my dreams are coming true," Motunrayo said. "Remain focused. Don't do what others are doing. Make a plan for yourself. When you have a plan for yourself, you know what to pursue. I knew I wanted to work in a bank, and now I'm here. I'm so lucky that I love what I'm doing."
Click here to learn more about BankWork$ at Philadelphia OIC or to sign up for an upcoming class.   
Banking on Success: Motunrayo's Story of Determination and Advancement in the Financial Services Industry