Board of Directors
Howard Behar's career in business spans over 50 years, all in consumer-oriented businesses covering several industries. He retired from Starbucks Coffee after 21 years where he led both the domestic business, as President of North America, and was the founding President of Starbucks International. During his tenure, he participated in the growth of the company from 28 stores to over 15,000 stores spanning five continents. He served on the Starbucks Board of Directors for 12 years before retiring. Howard now serves on several boards, including iD Tech, Education Elements and the advisory boards of Anthos Capital and Roadtrip Nation. His non-profit commitments are to the University of Washington Foundation, UW Business School mentoring program and as a Trustee for The Sheri and Les Biller Family Foundation. He is committed to the development and education of our future leaders and has been a longtime advocate of the Servant Leadership Model. He has also authored a book on leadership titled "It's Not About the Coffee."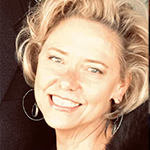 Yvonne Bell was hired by The McCallum Theatre in May 2021 to serve as the Vice President of Development. Prior to that and since 1999, Bell served as Director of Institutional Advancement for The Center Theatre Group (CTG), one of the nation's most influential nonprofit arts institutions, home to three theaters, the Ahmanson Theatre, the Mark Taper Forum, and the Kirk Douglas Theatre. In her leadership capacity at CTG, Bell directed all fundraising, board development, and institutional positioning and planning, along with being responsible for the content, design, and implementation of a multi-year strategy for all philanthropic revenue. Prior to joining CTG, Bell held leadership positions with the California Science Center, SoCal Institute of Architecture Foundation and The Museum of Contemporary Art, all in Los Angeles. She holds a B.A. in Fine Arts from Southern Methodist University and was the Inaugural Recipient of the Theatre Angel Award from the Los Angeles Drama Critic's Circle in 2019.  Among her achievements at CTG, Bell raised money to build and open the Kirk Douglas Theatre in Culver City in 2004; to produce and present more than 300 productions at all three of CTG's venues; to increase the Center's annual fund by 400%; and to significantly grow the endowment through cash and planned gifts.  In addition, she helped open the California Science Center in 1998 and The Museum of Contemporary Art in 1986. Bell has long been active in a variety of community and industry activities including serving as a Trustee for the Sheri and Les Biller Family Foundation in Seattle, WA (2006 to present); Executive Committee and Board Member of the Ojai Playwrights Conference (2005 to present); and on the Board of Directors for Theatre Forward in New York (2015 to 2021). Previously, she served as an Executive Board Member, Development and Membership Committee for the American Association of Museums; and Executive Board Member for the Western Museums Association.  
Lindsey Kozberg is Senior Program and Community Engagement Director at The Smidt Foundation, the private charitable foundation inspired by Eric Smidt's deep commitment to help open doors of opportunity, and advance justice, equality, and safety for all. Her work includes supporting the foundation's Harbor Freight Tools for Schools program, which invests in schools and teachers offering high school students' pathways to graduation, opportunity, and careers in the skilled trades. Lindsey has led strategic communications and government relations at the nonpartisan RAND Corporation and at Truth Initiative, the public health foundation dedicated to ending tobacco use. During the George W. Bush Administration she was director of public affairs for the U.S. Department of Education and a White House special assistant responsible for advancing national service and civic engagement. Trained as a land use attorney, Lindsey has helped to adapt and build projects across Los Angeles working with real estate developers and sports, civic, and education institutions. A graduate of Princeton University and Stanford Law School, Lindsey supports the creation and growth of excellent and equitable schools and systems by serving on the boards of ExED, Great Public Schools Now, and the Partnership for Los Angeles Schools as well as Coro Southern California.
Sarah Lyding is the Executive Director of The Music Man Foundation, also known as The Meredith and Rosemary Willson Charitable Foundation. Under her leadership, the Foundation launched a music therapy grant program for Southern California-based organizations and supports many outstanding music education programs in fulfillment of the Foundation's mission to use music to improve children's lives.  Before joining The Music Man Foundation in 2017, she was the first staff member for The Sheri and Les Biller Family Foundation. Prior to her work with foundations, she led fundraising efforts at some of the region's preeminent performing arts organizations including Pasadena Playhouse and Center Theatre Group.  Sarah also serves on the Board of Directors of Boston Court Pasadena.
Pedro J. Martí  is a Managing Director and Private Wealth Advisor with Rockefeller Capital in Los Angeles, California. He previously served as a Managing Director and Senior Financial Advisor for Wells Fargo Advisors, as well as an Analyst in Wells Fargo's Corporate Development Division, as Chief of Staff to the company's Chief Operating Officer, and helped to develop and implement a professional training program for a new generation of securities and insurance licensed employees in the LA Metro Region of Wells Fargo. Pedro earned his MBA at the Stanford Graduate School of business and his BBA from the Emory Goizueta School of Business with concentrations in Finance, Entrepreneurship, Human Resource Management, and Financial Services.
John R. Ohanesian is the President and CEO of Lear Capital. Founded in 1997, Lear is the largest direct response marketing and sales enterprise in the U.S. focused on precious metals with over $2 billion in transactions. Previously, he was President and CEO of Bosley from 1990 to 2010 as well as co-Founder, President and CEO of Aderans Research Institute, a biotech company, from 2002 to 2010. Since 2013 he has been an Advisor/Chief Strategic Officer of Theradome, Inc., which is an aesthetic medical device company based in San Jose, California. In 2004, The Concern Foundation named John their honoree for his philanthropic and humanitarian efforts in the Greater Los Angeles area. He served on the Board of Directors of Center Theatre Group from 2001 to 2008. From 2005 to 2008, he was a member of the Board of Directors of City of Hope's National Medical Center and Beckman Research Institute. From 2007 to 2014 he served on the Board of Trustees of The Archer School for Girls in Brentwood, California.
 Richard (Rick) Powell was born in Los Angeles and now resides in Santa Monica. He graduated from Woodbury University, a private Los Angeles college. While attending college, he started a business with his father, furniture veteran Larry Powell, creating the L. Powell Company. After leading this highly successful family business for 30+ years, Rick was instrumental in selling the Powell Company to a private investment group in 1999. Rick is currently President of Ashjer, LLC, where he devotes his time to helping non-profit organizations raise money, serving on numerous boards and committees as well as a consultant to private companies. In 1982 he co-founded Concern II for Cancer Research. Concern II pioneered fundraising among young people 18-40 in the area of cancer immunology, specializing in pediatric cancer. Rick has been an avid community leader for his entire adult life. He served in many leadership roles for various non-profit organizations over the years. He currently serves on the Community Benefits Committee at Cedars-Sinai Hospital, the Furniture Industry Executive Committee at City of Hope, and as the immediate past Chair of the Wilshire Boulevard Temple. Rick has also been the recipient of numerous honors recognizing his deep commitment to community service.
Advisory Board
Members of the Advisory Board contribute to strategic planning, build partner relationships, and ensure the CareerWork$ programs meet current workforce development needs.
Les Biller, Founding Trustee, The Sheri and Les Biller Family Foundation and Former COO, Wells Fargo
Earl Buford, President, Council for Adult & Experiential Learning
Roger Goldman, Director, American Express Bank FSB
Margo Messina, Consumer Region Executive, Bank of America
Lynn Pike, Former President of Capital One Bank, Capital One Financial Corporation
Mary Grace Roske, Senior Vice President, Marketing Communications & Community Relations, ‎Seattle Bank
Stephanie Wall, Senior Social Impact Manager, Pacific Mountain Desert Region, Wells Fargo