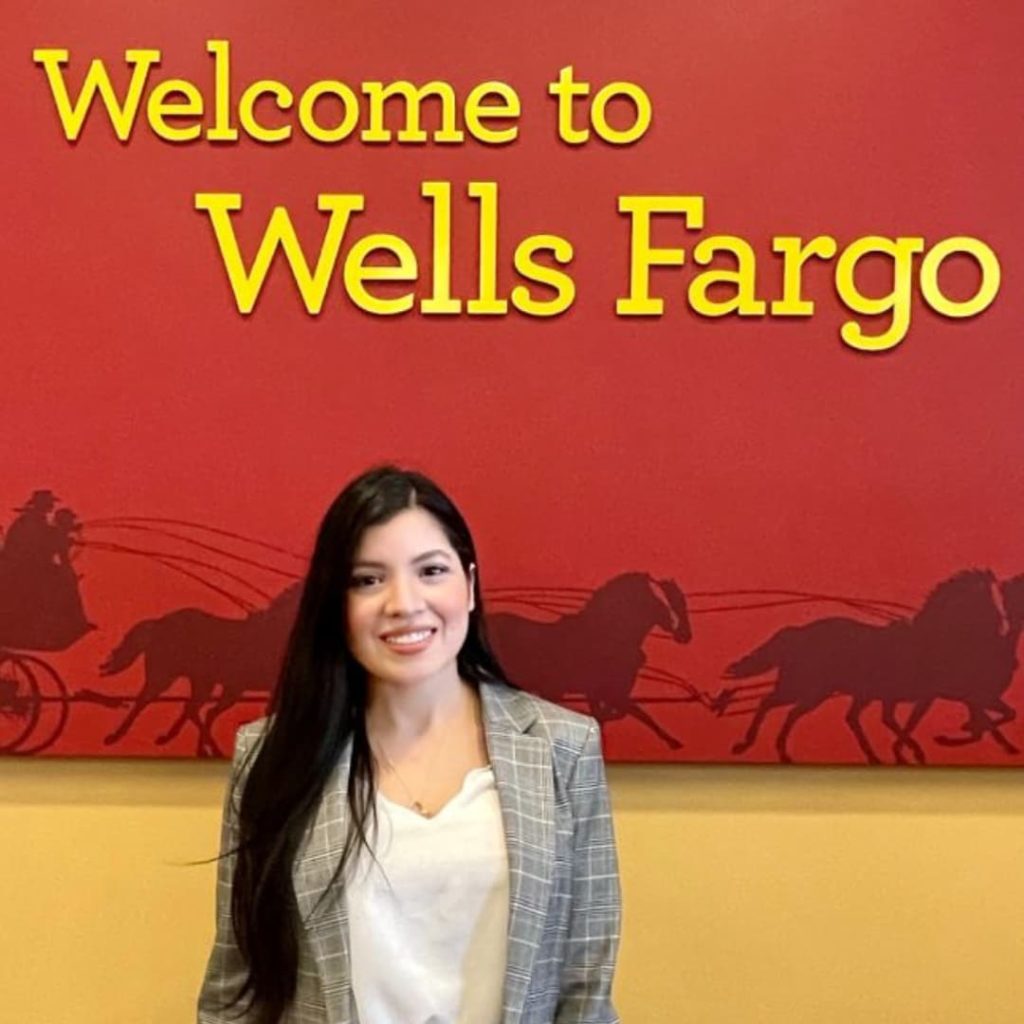 When Fiorella Reyes first came to the United States, she was passionate about pursuing a career in the financial services industry. Born and raised in Venezuela, she moved to Milwaukee, Wisconsin, to study English, and decided to try to find an opportunity in banking in January 2020.
"At the time I was looking for a program to get into banking, but they were all so expensive. When I found an ad for BankWork$ at Employ Milwaukee, I couldn't believe that it was free," says Fiorella. She was excited for this new opportunity to develop her skills in finance and saw it as an investment in herself. "I sacrificed some time to do the program, and it totally paid off to get me where I am now in my career."
For Fiorella, who had previously had banking experience in Venezuela, her biggest challenge was making her resume stand out—and that's where the BankWork$ curriculum was key. "In the class, they helped me strengthen my resume and showed me what recruiters were looking for. The interview practice we did gave me the confidence I needed to apply for jobs. I learned how to build my interview answers from beginning to end with vivid detail." This extensive resume building and mock interview practice is a core part of every CareerWork$ program, so graduates leave the program ready to succeed in new careers. After their graduation ceremony, Fiorella attended a hiring fair with local financial instructions looking to bring on new talent immediately. She ended up with eleven different offers and accepted a role as a Personal Banker with Wells Fargo. "I enjoy working for Wells Fargo. I'm still friends with my previous managers, I feel like I could call them anytime, and they would give me advice. I just started a new position as Small Business Banker, which has been exciting."
Like many BankWork$ graduates, Fiorella's ability to speak multiple languages has been an asset on the job. She was initially nervous to apply due to a potential language barrier hindering her success, as she learned English later in life. "I have friends scared to apply because of the language barrier. I was too, but don't be afraid, you can still find a path as I did. There are positions available such as a teller, where you don't have to have a whole conversation in English at first, and speaking another language can be an advantage. The more that you train yourself, the better your English will get. Don't be afraid to have an accent. Everyone from tellers to managers has one. At my current branch, everyone speaks at least one other language." In fact, 52% of BankWork$ graduates speak two or more languages, and many community banks recognize how important multilingual staff can be to reduce barriers to banking.
Fiorella's instructor at Employ Milwaukee, Adrienne Wright, describes Fiorella as a joy to have in class. "Fiorella had her eyes on the prize early on to land a career in the financial services industry. I knew she would be successful in whatever role she accepted. She eventually landed a position at Wells Fargo and stayed in touch throughout her career. It was no surprise that she would move up in the company with her passion to help others and her dedicated work ethic. We are so proud. Fiorella is a stellar example of a BankWork$ graduate," says Adrienne.
Fiorella feels gratitude towards her former instructing team. "I'm very thankful. They helped me put in the work and provided great feedback. Adrienne reaches out to me every few months to check in. I can tell she loves her job, and I think that shows well in the success of all her students. I had to make a lot of sacrifices when I was in the program. I could have spent those months working, but what I was going before BankWork$ wasn't leading to a career, just paying the bills. Thanks to the time I spent doing the work in Bankwork$, I can now say I have a career in financial services."
To learn more about BankWork$ and our partnership with Employ Milwaukee, click here.
For Fiorella, Being Bilingual and Learning Additional Skills in BankWork$ Helped Lead Her to a Successful Career at Wells Fargo.