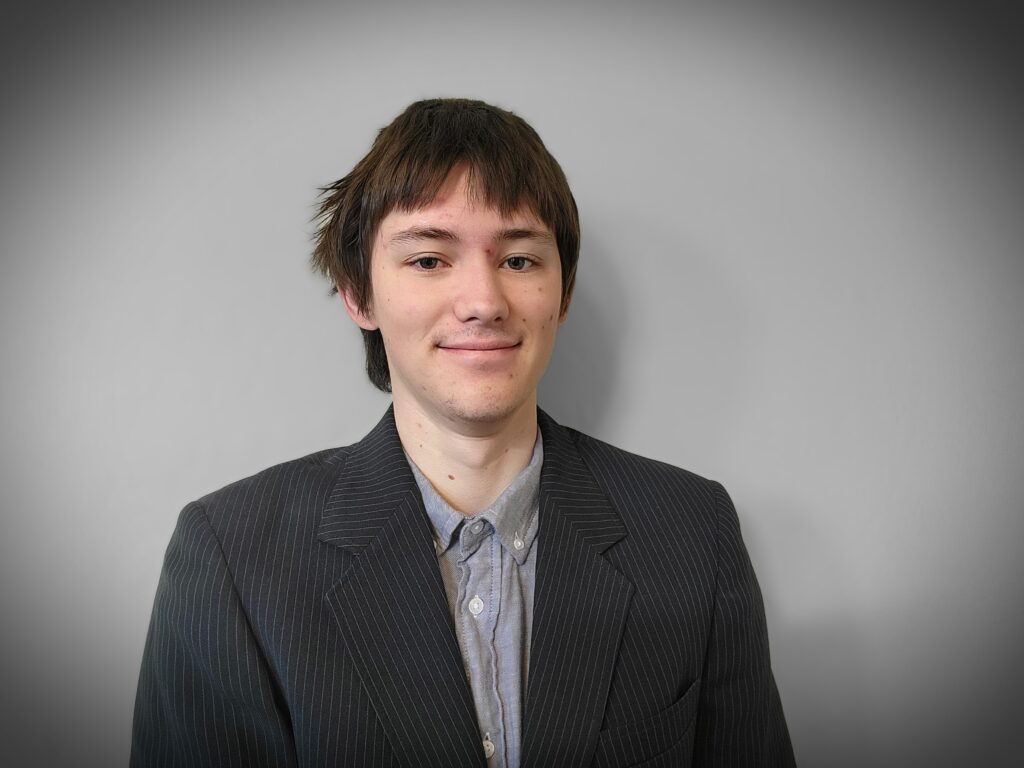 To AJ Schwerdtfeger, a career in banking always felt like a pipe dream. After helping run his father's business in Wisconsin for years, AJ moved to Arizona in 2021 for a fresh start. Despite his desire for a career in financial services, without previous relevant experience, he struggled to find an opportunity. While working as a pool cleaner in the summer of 2021, AJ discovered BankWork$ at A New Leaf in Phoenix, Arizona. Today, AJ has been at Bank of America for over a year and enjoys helping customers every day.
"During my time cleaning pools, I was desperate to find a career at a bank," said AJ. "I found BankWork$ on Indeed and instantly applied. After I got accepted, my managers allowed me to adjust my pool schedule so I could take the program. They knew how much I wanted this opportunity, and I'm grateful for their support."
Lorraine Alvarez, Business Services Supervisor at A New Leaf, first met AJ when he applied for BankWork$. "AJ was a role model student in Instructor Cheri Foschi's class," said Lorraine. "I asked him why he wanted to leave the family business, and his reply was, 'look at my hands; the pool chemicals are damaging my hands. I can't do this anymore.' He always arrived to class early and didn't miss a single day, earning him the Perfect Attendance Award. He started out as a timid young man during the first week of class, but was leading group activities by week six," said Lorraine.
"Before starting BankWork$, I kept to myself a lot," said AJ. "I didn't talk to people all that much and preferred to blend into the background. Now, I talk to people on the phone daily. It's crazy for me to remember that wasn't always the case. Joining Cheri's class was one of the best decisions I ever made because it jumpstarted my career in financial services. She taught me how to break out of my shell and become a more confident speaker. We still keep in touch today, and I'm grateful for her guidance and advice."
After graduating from BankWork$ in November 2021, AJ interviewed with multiple financial institutions in Phoenix. Soon after his graduation ceremony, he enthusiastically accepted an offer from Bank of America for a General Distributions Representative role. In November 2022, AJ was promoted to Distribution Escalations Specialist.
His daily responsibilities include moving money between accounts, helping with paperwork, and talking with customers on the phone. "Sometimes people are frustrated or upset with their financial situations, and I enjoy helping walk them through solutions to their problems," said AJ. "At Bank of America, we're always trying to figure out how things could improve, and I've always loved helping people—so it's a great fit. I can't wait to continue my career here for a long time."
To learn more about BankWork$ at A New Leaf, click here to watch our interview with staff and previous participants.
Click here to learn more about BankWork$ at A New Leaf or to sign up for an upcoming class.
For AJ Schwerdtfeger, BankWork$ Jumpstarted a Career in Financial Services That Led Him to Bank of America